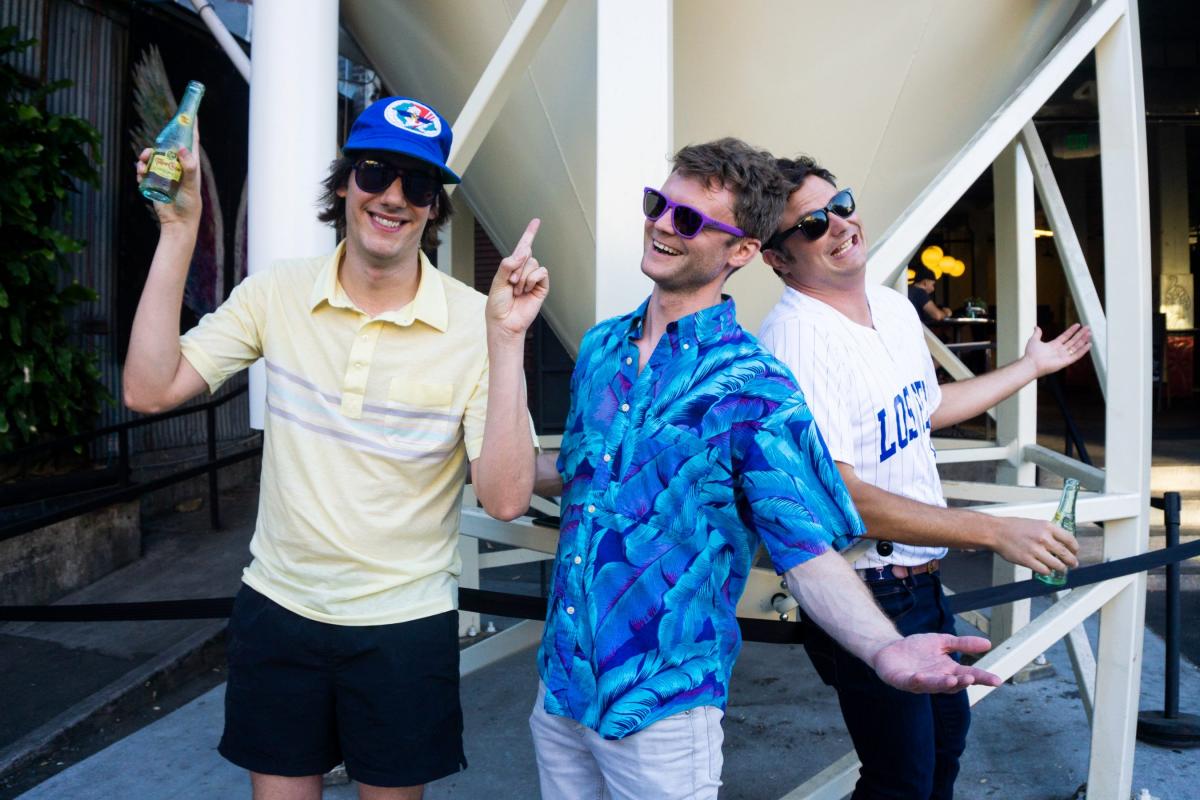 * $2 off any sandwich at MOTR on day of show with proof of purchase *
***
About
THE SLOPPY BOYS
:  
The Sloppy Boys are a Los Feliz, CA party rock band and cocktail podcast comprised of attempted comedians Mike Hanford, Jeff Dutton, and Tim Kalpakis from sketch comedy group The Birthday Boys.
Founded after a fit of jealousy when Michael "Mitch" "Spoonman" Mitchell became the breakout star of The Birthday Boys, The Sloppy Boys band has released 3 studio albums, including their newest titles Paradiso.
In 2020, after noticing how popular Spoonman's podcast The Doughboys had become, The Sloppy Boys followed suit with a derivative podcast based on the IBA official cocktail.
CHECK OUT this official video for "The Mastah Bong Rippah": https://www.youtube.com/watch?v=TZ1zvq9_sD0
CHECK OUT this live video for "Here For Beer": https://www.youtube.com/watch?v=yO2InxDY9jY
***
About
DEAR BLANCA
:
Dear Blanca began as the primary musical outlet for South Carolina's
Dylan Dickerson
. The project evolved into a four-piece outfit that treads the fine line between 70's power-pop and modern indie classics. A powerhouse rhythm section comprised of Cam Powell and Richie Harper provide a backbone of taut grooves that underly the emotionally diverse catalog of songs. The band's most recent LP is titled
Perched
and features an appearance by
Mike Watt
of the legendary Minutemen/The Stooges. The band is currently touring in support of
Perched
and their critically celebrated live album
Thank You So Much, We're Dear Blanca: Live
.  

***
More about:
SLOPPY BOYS:
DEAR BLANCA:
MOTR PUB:
http://www.motrpub.com
***
Please include this on your events calendars under "Concerts," "Comedy," and "Party Rock."