Back to top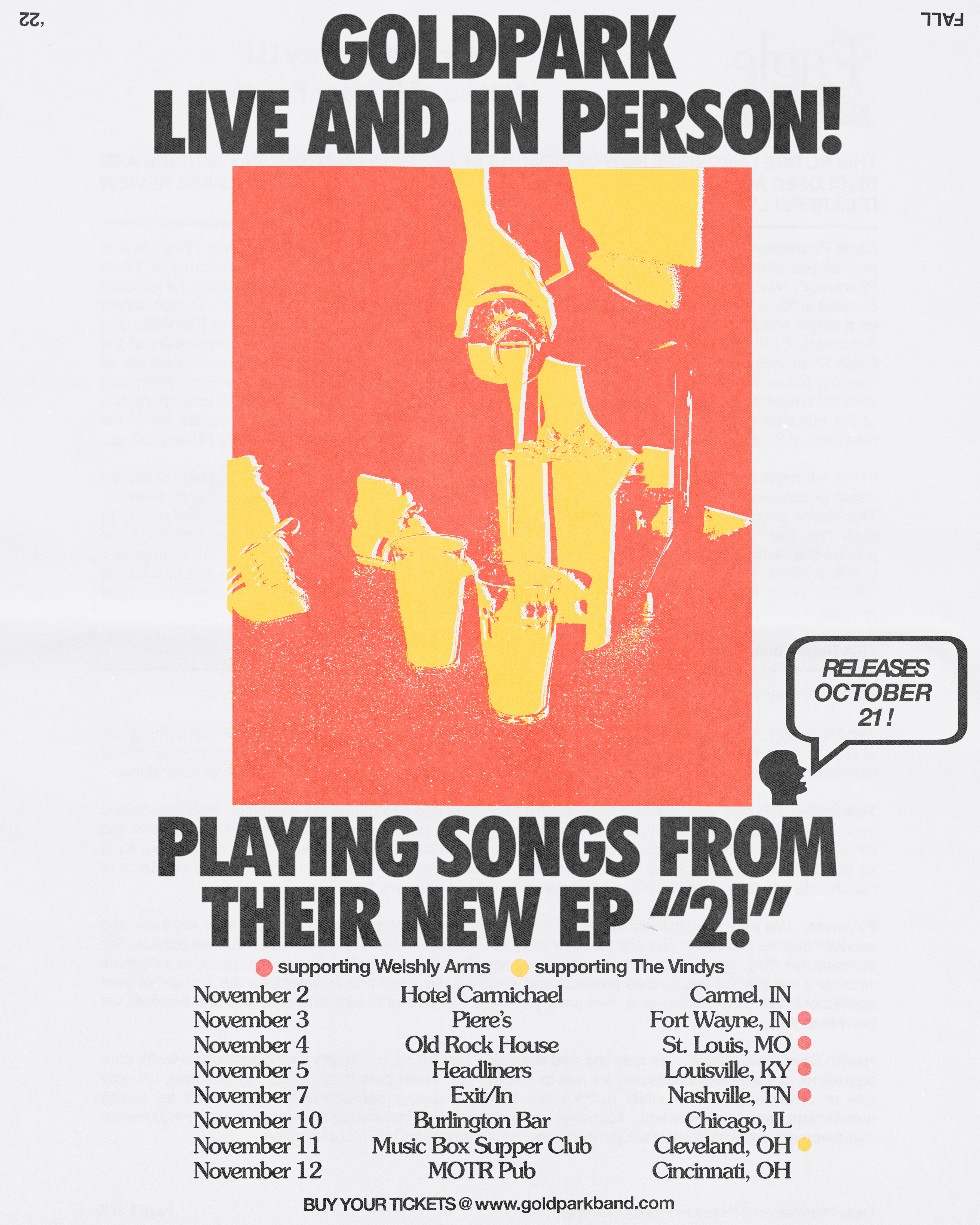 GOLDPARK

For the members of Goldpark, the best music comes from true collaboration. The Nashville-based alternative rock trio, which formed in 2019 , finds inspiration from bands like Coldplay, Kings of Leon and Death Cab For Cutie–groups known for thoughtful song writing paired with lush soundscapes. Goldpark's songs are a point of connection not only for the band, but for the listener too. Even as the musicians examine the highs and lows of human existence, they also lean towards that optimism. In hard times, music can be what guides us back to ourselves.
THE CORDIAL SINS

The Cordial Sins are known for their delectable meld of shoegaze, harmonious indie rock and a snarling hint of grunge, having shared their electrifying performance on stages with the likes of The Breeders, Foals, Wolf Alice and more. 

The band, led by co-founders Liz Fisher (vocals, guitar, violin) and Corey Dickerson (guitar, vocals), gained notable momentum in 2019 with performances at Nelsonville Music Festival, Audiotree, and on support tours, along with their first label release, the In Memory EP (Diversion Records). It was during this time that The Sins channeled moments on the road–of arresting inspiration, dissembling emotion, and scarce stillness–to make a grittily fizzing meld of rasping indie rock and melty shoegaze, almost combative in its strength.