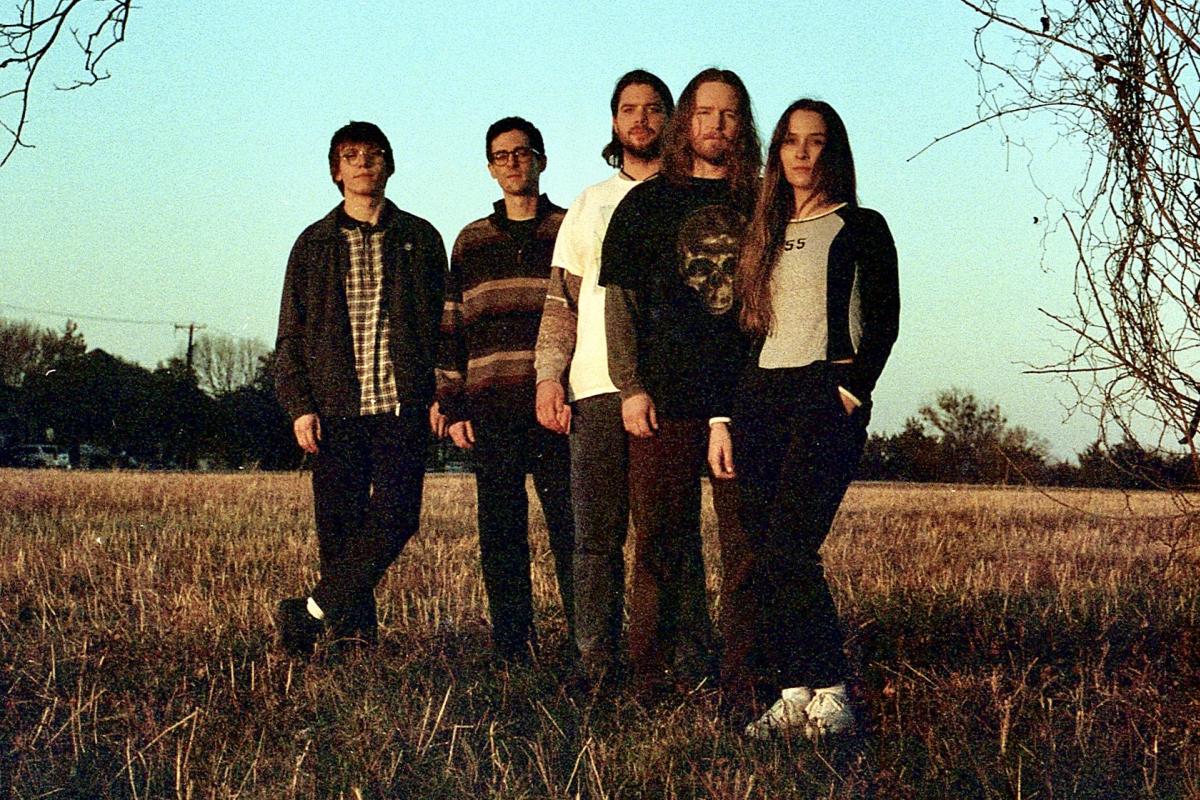 MOTR Pub Presents:

Event: TEETHE (Dallas) w/ TELEVISION BLONDE
Date: Monday, April 17, 2023
Times: 6p Pub opens, 7p doors/pay to stay, 8p show
Venue: MOTR Pub | 1345 Main St. Cincinnati, OH 45202
Admission: $10
Ages: 18+
Information: https://www.motrpub.com/shows/teethe-austin-tx-w-television-blonde
Event page: https://www.facebook.com/events/983265635990230

* $2 off any sandwich at MOTR on day of show with proof of purchase *

***

About TEETHE:

Teethe is a Dallas, TX based slowcore band consisting of Madeline Dowd, Grahm Robinson, Boone Patrello and Jordan Garrett.

These 4 musicians also play together as Crisman, including vocalists Madeline Dowd and Boone Patrello. The magic of Teethe is the interplay between Madeline and bandmate Patrello, who also records as Dead Sullivan. On their debut outing under this name, the lush indie folk sound of Crisman and Dead Sullivan's more introspective singer-songwriter-slowcore join forces and are wrapped up in a blanket of gorgeous pedal steel. With Patrello and Dowd trading off vocal duties and frequently harmonizing together over a collection of twangy slowcore songs, it sounds like the dream country of the post-Slowdive supergroup Mojave 3 by way of the home recording and idiosyncratic style of early Alex G albums like Trick and Rules.
About TELEVISION BLONDE:

Television Blonde is the Slowcore/Shoegaze project of Cincinnati musician and artist, Gabriel Beckles. Joined live by Caleb Wirsching, Christian Gehring, and Kevin Dayspring. Established in spring of 2020.

***

More about:

TEETHE:
Instagram: https://www.instagram.com/teethe.tx
Bandcamp: https://teethe.bandcamp.com/

TELEVISION BLONDE:

Bandcamp: https://televisionblonde.bandcamp.com
Facebook: https://www.facebook.com/televisionblonde
Instagram: https://www.instagram.com/televisionblonde/

MOTR PUB: http://www.motrpub.com

Please file this under "slowcore," "bedroom rock," and "shoegaze."

BUY TICKETS