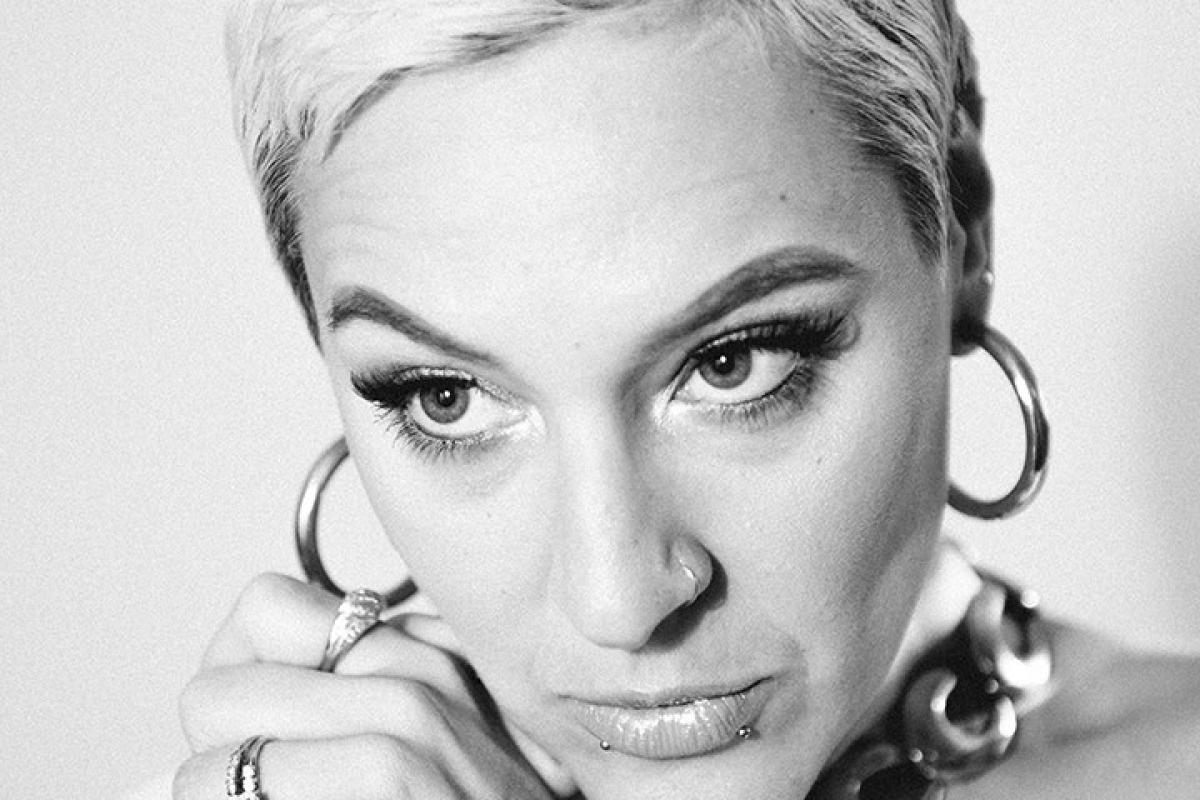 MOTR Pub Presents:
Event:
ALANNA ROYALE w/ ABIYAH
Date: Sunday, October 22
Times:
6:30 doors, 7:00 show
* $2 off any sandwich at MOTR on day of show with proof of purchase *
***
About
ALANNA ROYALE
:
Sometimes you have to fall apart in order to find the most real version of yourself.
On the surface R&B and soul singer Alanna Royale appeared to be brimming with confidence. Yet the artist behind the internal earthquake Trouble Is insists that until this latest LP she felt fragmented. Only after the most unnerving time of her life did Royale finally feel at ease bringing her full artistic self to the table. "There is a lyric by one of my favorite rappers that goes 'You gave me the tools but didn't show me how to hold them,'" she explains citing how everything finally congealed on this record. After a brutal period that ended with an emotional collapse, Royale produced her most hauntingly honest, poetic collection of songs yet.
Laugh out loud funny and fearlessly outspoken, one doesn't have to wonder if Alanna Royale is in the room. Since storming the Nashville scene in 2013, Royale has repeatedly made her presence known from calling out politicians she can't stand to calling monopoly on her classically minded, R&B sound. In her first year alone, the artist landed headlining slots at Nashville Pride Fest and won "Road to Bonnaroo" with only an EP under her belt. After fine tuning her swagger fronting punk bands, it appeared Royale had found her perfect niche marrying soul and pop. Or so she thought.
Trouble Is, produced by Kelly Finnigan of Monophonics, came on the heels of the singer scrapping an entire album and saying goodbye to some long-time bandmates. Already at an inflection point, the pandemic spurred Royale to make even greater leaps. Jumping at the opportunity to work with Finnigan, as a long-time fan, Royale drove cross-country to meet him in San Francisco. She had her dog as company and an entirely fresh perspective guiding her. Royale was ready to take chances and learn how to capture her emotions in a clearer, more articulate way when they began recording in early 2020. Whereas her previous EPs Achilles and So Bad You Can Taste It had been written for a big band style, songwriting now took precedence.
As Finnigan pushed her to repeatedly go back to the drawing board, Royale had plenty of material to sift through. In between dealing with imposter syndrome she was also grappling with the fallout from EMDR therapy sessions. On top of that, her mother was in cancer treatment, three family deaths had just occurred, and Royale's brother had recently come out as transgender. With Tennessee botching every pandemic-related protocol, she leapt at the opportunity to sort through her feelings in a new setting.
She also realized that the songs she'd written pre-pandemic no longer resonated with her. Writing became about exploring what was happening at the moment and also respecting the fact that some things were too raw to reveal. Similar to her album artwork, which shows Royale's public and private selves merging, it took time to figure out her emotional comfort level. However, once she found that middle ground, Royale threw every ounce of herself into dissecting the many revelations she'd had throughout 2020.
Like a well-written film, Trouble Is starts out with a crisis, hits a crescendo of turmoil, and lands on a softer note when some peace has been found. However, until optimism returns to Royale the listener can feel her trying to make sense of the pain by putting pen to paper. Whether it is reconciling with past abuse or dealing with career disappointments, the day-to-day is just too much sometimes. After a period where life was unrelenting, the repetition of the title phrase signifies how fed up she was.
Playing off the theme of acceptance is "The Other Side" about the boundaries one needs to love someone who is self-destructive. Like anyone who has had experience with addicts, it speaks to keeping them at a distance to ensure disappointment stays at bay.
And yet the disease that was hardest for Royale to drop was her own thoughts. In "Imagination" she paints a picture of the mental unraveling that can follow long-repressed memories resurfacing. "Imagination" is her way of making the trauma loop that she was stuck in concrete, which she found impossible to communicate at the time. It also honors those who are brave enough to crack themselves open and heal whatever is holding them back. "I know how scary it is to be in such deep mental anguish where there is no set solution," she says.
Ambiguity also plays into Royale's view of romantic love, which she feels is too often explored at the onset or finale. On "Fall in Love Again" Royale addresses the in-between moments that can make or break a relationship. The song is about the almost impossible task that couples ask of one another which is to grow individually and in sync. The only solution, in Royale's eyes, is to repeatedly love the person in the room. "Why Won't You Let Me Love You?" continues the conversation of how complex love can be. It speaks to being intertwined with another and yet not totally integrated.
At heart Royale is an optimist which is best captured on "Run Around," a nod to the 90s summer jams that she cherishes. Like the best pop songs "Run Around" is hooky and hangs in the listener's head. It also captures the double-sided nature of love with a simple phrase; wanting to chase someone while also worrying they're wasting your time.
"Waiting, Waiting, Waiting (For Sully)" where Royale leaves us, signifies the hope she now feels on a visceral level. The reward she received after running towards her issues came in the form of a new addition to her family. Welcoming her brother's first child, Sully, to the unit symbolized new beginnings and discovering a new way forward by facing your demons.
However, the biggest triumph for Royale is that "Trouble Is" avoids the dreaded genre trap. As someone who has always followed artists that bravely morph from one record to the next, she also aspires for that same level of investment from her audience. She'll keep boldly turning the wheel and have faith that they will follow along. "After giving myself permission to make the kind of record that felt good to me, I was finally able to show all of my parts rather than trying to fit into some kind of preconceived notion of what an artist is supposed to be," she says.
CHECK OUT this official video for "Run Around": https://www.youtube.com/watch?v=Ldg9---MR9Y

***

About ABIYAH:

Boundary-blurring curveball collage of electronica, dancehall, indie rock, avant-hip hop, & punk blended with the fury of a free wild muse.

"Abiyah is the queen of all the mechanical parts of your heart. Her songs let you breathe underwater. She's the only thing your brain and your hips can agree on."
--Open Mike Eagle (L.A.-Mello Music Group)
***
More about:
ALANNA ROYALE:
https://www.alannaroyale.com/
https://www.instagram.com/alannaroyale/
https://www.facebook.com/AlannaRoyale/