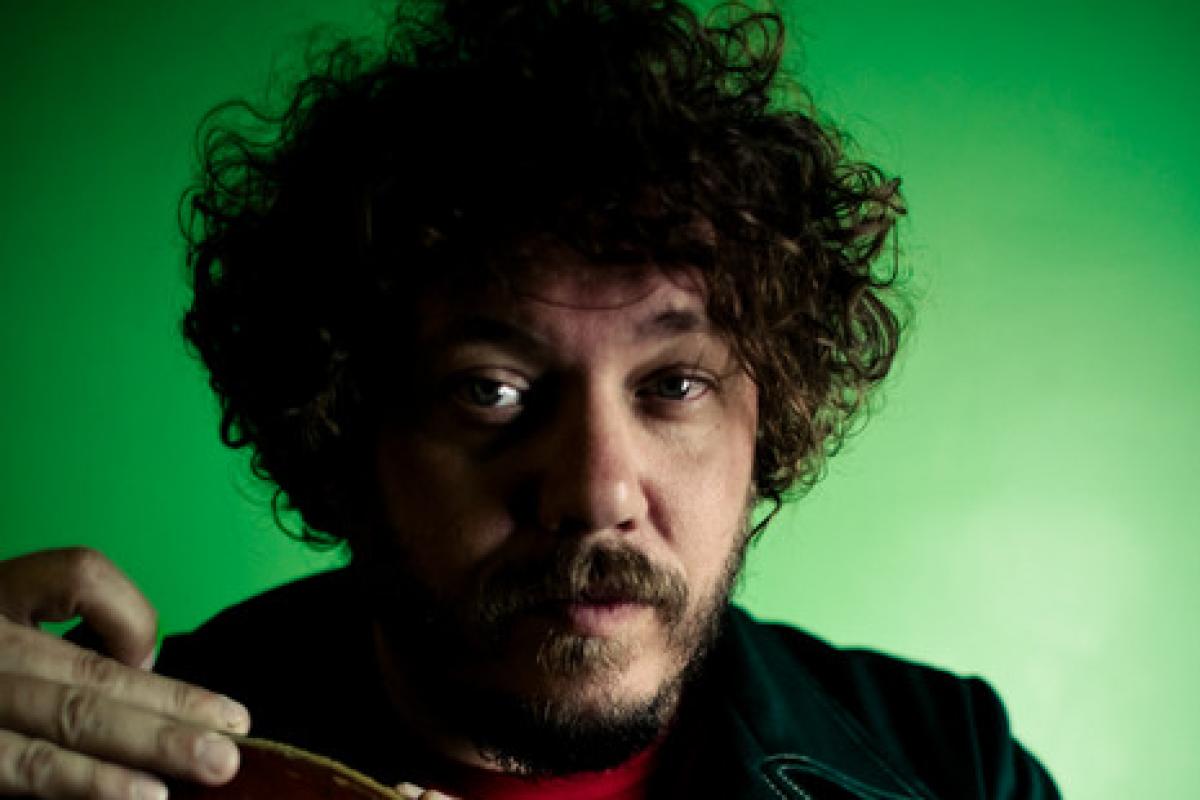 * $2 off any sandwich at MOTR on day of show with proof of purchase *
***
About
BOBBY BARE JR
:  
Bobby Bare, Jr. may have begun his career when he was eight years old by the side of his dad, but as a grownup he's carved out a respectable niche with music that falls somewhere between hard rock, roots rock, indie rock, and alt-country. Bobby Bare, Jr. was born on June 28, 1966 in Nashville, Tennessee; his father was the successful country singer Bobby Bare. The Bare family lived just outside Nashville in Hendersonville, Tennessee, where their neighbors were George Jones and Tammy Wynette. In 1974, Bare brought his son into the studio to record "Daddy, What If," a Shel Silverstein tune that imagined a conversation between a father and son. The tune became a hit and went on to win a Grammy, and Bare Jr. became a regular presence at his father's concerts, singing the tune with his dad; when he was too old to perform the song, he worked as part of Bare's stage crew and at the merchandise table.

While Bare Jr. attended the University of Tennessee and received a degree in psychology, by his own admission his goal was to "avoid working a real job at any cost," and he began playing out and writing songs, with Silverstein offering to critique anything he wrote. In the mid-'90s, Bare formed a tough but witty rock band called Bare Jr., and the group scored a deal with Immortal Records, a hard rock label whose big acts were Incubus and Korn; as Bare said, "It was awesome to be offered a deal with (noted roots music label) Lost Highway, but it meant more to have a record-deal offer from somebody that didn't know what my family background was." Bare Jr. cut two albums for Immortal, 1998's Boo-Tay and 2000's Brainwasher, but neither connected commercially and the group split up. In 2002, Bare recorded a more personal and stylistically diverse independent album with a rotating cast of musicians; the band and the album were called Bobby Bare Jr.'s Young Criminals Starvation League, and the album was Bare's first for pioneering alt-country imprint Bloodshot Records.

The Young Criminals' Starvation League became Bare's new ongoing project, releasing the OK - I'm Sorry... EP in 2003 and the albums From the End of Your Leash and The Longest Meow in 2004 and 2006, respectively. In the 2009 EP American Bread, Bare and his friends attacked a handful of songs by two once-fashionable bands, America and Bread. In 2010, he released his first album simply as Bobby Bare, Jr., a song cycle titled A Storm, a Tree, My Mother's Head, which was inspired by a variety of personal crises and featured backing from members of My Morning Jacket. The Shel Silverstein tribute album Twistable, Turnable Man, which was produced in part by Bare, also arrived in 2010. In 2012, Bare contributed vocals to an album by his father, Darker Than Light, and in 2014 he returned with another Young Criminals' Starvation League effort, Undefeated; it was preceded by a 7" vinyl EP from Fat Possum Records, Shame on Me.
 
Bobby Bare Jr. has also toured as a guitarist with Guided by Voices, 2016 - present.
CHECK OUT this full love performance on KEXP: https://www.youtube.com/watch?v=T7ukSrwWct8
CHECK OUT this official music video for "North of Alabama by Morning": https://www.youtube.com/watch?v=W9frpWg8Q8A
***

More about:
BOBBY BARE JR:
MOTR PUB:
http://www.motrpub.com
***
Please include this on your events calendars under "Concerts," "Alt Country," and "Country Punk"