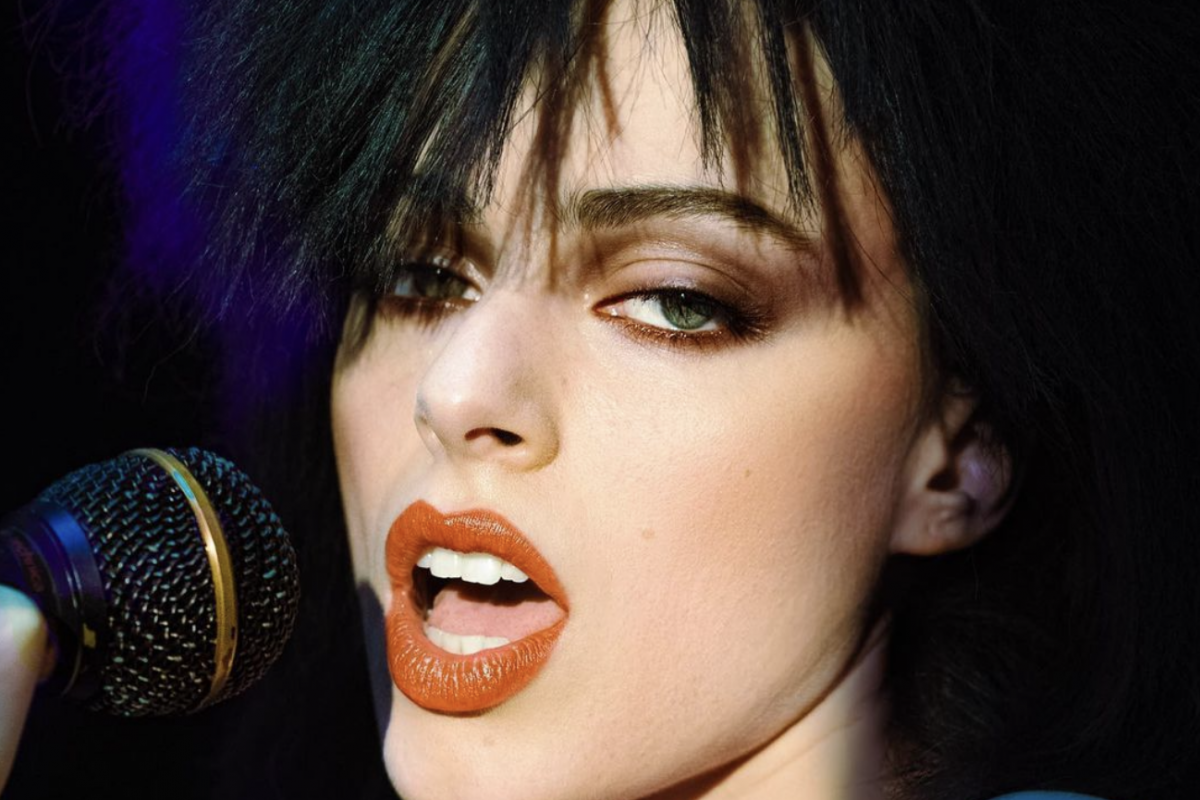 MOTR Pub Presents:

Event: RIKI (L.A.) w/ REAPER ON RED
Date: Wednesday, September 20
Times:
4-7:30 free admission
7:30 doors, 8:00 show
Venue: MOTR Pub | 1345 Main St. Cincinnati, OH 45202
Admission: $15
Ages: 18+
Tickets/Information: https://www.motrpub.com/shows/riki-la-w-reaper-red
Event page: https://www.facebook.com/events/243734641807992

* $2 off any sandwich at MOTR on day of show with proof of purchase *

***

About RIKI:
 
Riki is the Los Angeles based dark synth-pop outfit commandeered by the mysterious Niff Nawor, a visual artist and musician active in the deathrock / anarcho-punk scenes of the California bay area (formerly a member of Crimson Scarlet), before founding her solo endeavor as Riki in 2017.
Riki returns with her 2nd simulacrum of pitch-perfect synth-pop, aptly titled for the precious substance it is: Gold. Inspired by notions of symbolic power, letting go, and transmutable realms of the heart, the album further refines her rare gift for making swooning melancholia as anthemic as it atmospheric. Working with Telefon Tel Aviv co-founder Josh Eustis at his Pasadena studio, the sessions unfolded fluidly and fruitfully, focusing on "quieter moments" and refining the record's palette and voice. Occasional interruption from a nearby flock of wild parrots infused a mood of California dreaming, purple sunsets dissolving into deepening neon night.
Like all the most elusive pop, Riki's songcraft is simultaneously direct and oblique, dynamic and detached, shifting from sparkling chorus to elliptical outro according to its own poetic logic. She characterizes her lyrical muse as "very much what's going on in my life, things I wanted to say but didn't have the platform." This subcurrent of dream fulfillment animates the melodies with a specificity and immediacy that transcends her pantheon of 80's influences: from Saâda Bonaire and Strawberry Switchblade to Bryan Ferry, Bananarama, and beyond. Gold skews less dance floor than her instant classic 2020 debut but taken as a collection it's equally stirring, stylish, and exquisitely produced. Evocatively layered arrangements of drum machinery, sequencer, fretless bass, grey sky guitar, saxophone, and FX, anchored by Riki's singular voice, alternately widescreen and wounded, yearning beyond time for ecstasies both fleeting and forever: "Thought I knew you, but you've gone far away / it's not in your nature to stay / but the thought that I need you, grows stronger every day / the colors begin / to change."
CHECK OUT this official video for "Napoleon": https://www.youtube.com/watch?v=uq_6cq4AEko
***
About REAPER ON RED:
Commonly referred to as "false dawn," the natural phenomena of zodiacal light occurs when the last vestiges of triangular white light reflecting off the cosmic dust begin to dissipate from darkness as daylight ascends. But what happens before dawn, stays before dawn: The Zodiac Lights as conjured by Reaper On Red sonically mirrors that syndrome in all the unexpected ways, as the duo gradually creates a Vantablack alley in your psyche that you had never previously considered traveling down.
A distillation of dark psychedelia, concise post-punk and electronic flux, the band's
music is not beholden to genres and their attendant cultural signifiers. Reaper On Red
could be waiting to chauffeur David Lynch off at 3 am ("Ice Age"). Maybe the destination is somewhere in the desert where they have to help him bury something
("Minds Alight"). Perhaps the duo are in a Southeast Asian marketplace where in the
streets, cobras are conducting business—and some of them might have legs ("Way
Beyond the Waves"). The title track might be the best surveillance love song written in
this century, where the duo mysteriously crop up in enough CCTV feeds that law enforcement considers them "persons of interest." And the jarring beatless conclusion
of "The Conjuring" feels like another journey cleared for takeoff rather than any
semblance of denouement. Tap your credit card on Charon's masthead and see where
the boat takes you.
A listen to The Zodiac Lights might feel like waking every morning in a different place,
from New York to Nepal, Iceland to oblivion. Maybe it's a 45-minute elevator ride in
either direction. Mind movies your therapist is afraid to discuss with you? Whatever:
Reaper On Red's moments of shadows and light are best measured by how smudged
and/or cracked the psychic prism you're viewing them through is. One listen and you'll
come to the realization that indeed, you're in their movie now.

RIKI:
https://www.instagram.com/riki.band/
https://www.facebook.com/rikiikir.riki/
https://riki.bandcamp.com/

REAPER ON RED:
https://reaperonred.bandcamp.com/album/the-zodiac-lights
https://www.instagram.com/reaperonred/