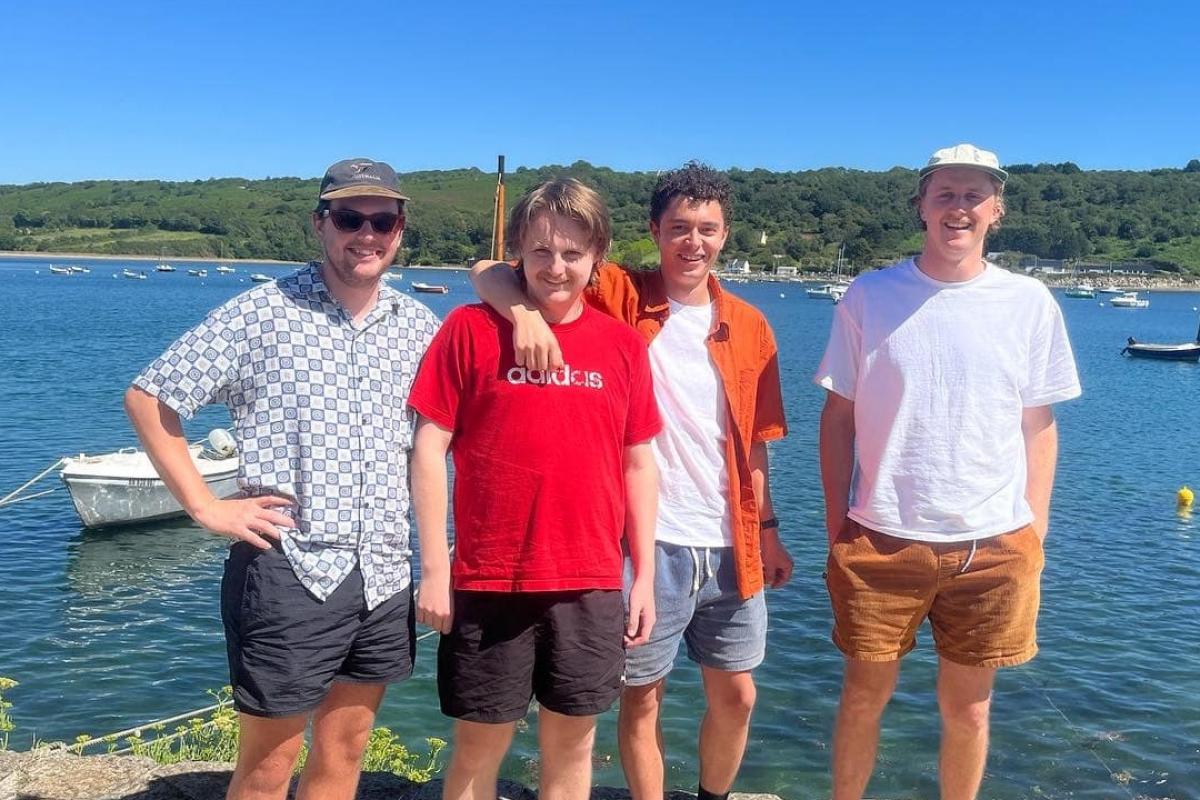 MOTR Pub Presents:

Event: VINTAGE CROP (Melbourne, AUS), PRIVATE LIVES (Montreal, QC), CHONCY
Date: Wednesday, September 27
Times:
* $2 off any sandwich at MOTR on day of show with proof of purchase *

***
About VINTAGE CROP:

Vintage Crop formed as a solo project for Jack Cherry, who would record in his bedroom and upload songs to SoundCloud. He was later joined by guitarist Tyson Harper, and brothers Tyler and Luke O'Brien in 2016. The band made their debut in November 2016 with their EP Coming Up. The EP was released by Weather Vane Records, a label run by band member Jack Cherry in Geelong. It was mastered by Mikey Young of Total Control, who has continued working with the group on each subsequent release.

On 14 April 2017, Vintage Crop released their debut album TV Organs. It was reissued in France in 2018 by Polaks Records.

Their second album New Age was released in 2018 by Geelong-based Anti Fade Records, and was followed by a tour of Europe. This was followed by the album Serve To Serve Again, released in August 2020 by Anti Fade in Australia, and Upset! The Rhythm in the UK.

In March 2022, NME Australia reported Vintage Crop had released a new single "Double Slants", and announced their fourth album Kibitzer would be released on 24 June 2022. The album was recorded in one day, and was mixed and mastered by Mikey Young.
CHECK OUT this official video for "The North": https://www.youtube.com/watch?v=7mKhvAmWCT4

***

About PRIVATE LIVES:
Private Lives morphed from the pandemic bedroom project of husband and wife Chance (guitar) and Jackie (vocals) into a full-fledged band. Previous projects include Priors, Pale Lips and Lonely Parade. Private Lives stretch their sound from tuneful, straightforward punk to atmospheric post-punk with surfy guitar leads and vibrant vocals right up front in the mix.
 
About CHONCY:

Cincinnati band, Choncy, make sharp, propulsive post-punk, garage, and hardcore-adjacent music. Their debut album Community Chest recently came across our radar and we've been giving it a thrashing on the stereo ever since. Inspired by Parquet Courts, Gee Tee, Vintage Crop, and The Coneheads, their fun punk tunes talk about regular day occurrences while having a "rust belt flair. The band consists of Liam Shaw (guitar/vox), Nathan McVeigh (bass/vox), Simon Schadler (guitar ) and Joe Carpenter (drums).
VINTAGE CROP:
https://vintagecrop.bandcamp.com
https://www.facebook.com/vintagecropband
PRIVATE LIVES:
https://privatelivesmtl.bandcamp.com
https://www.facebook.com/privatelivesmtl