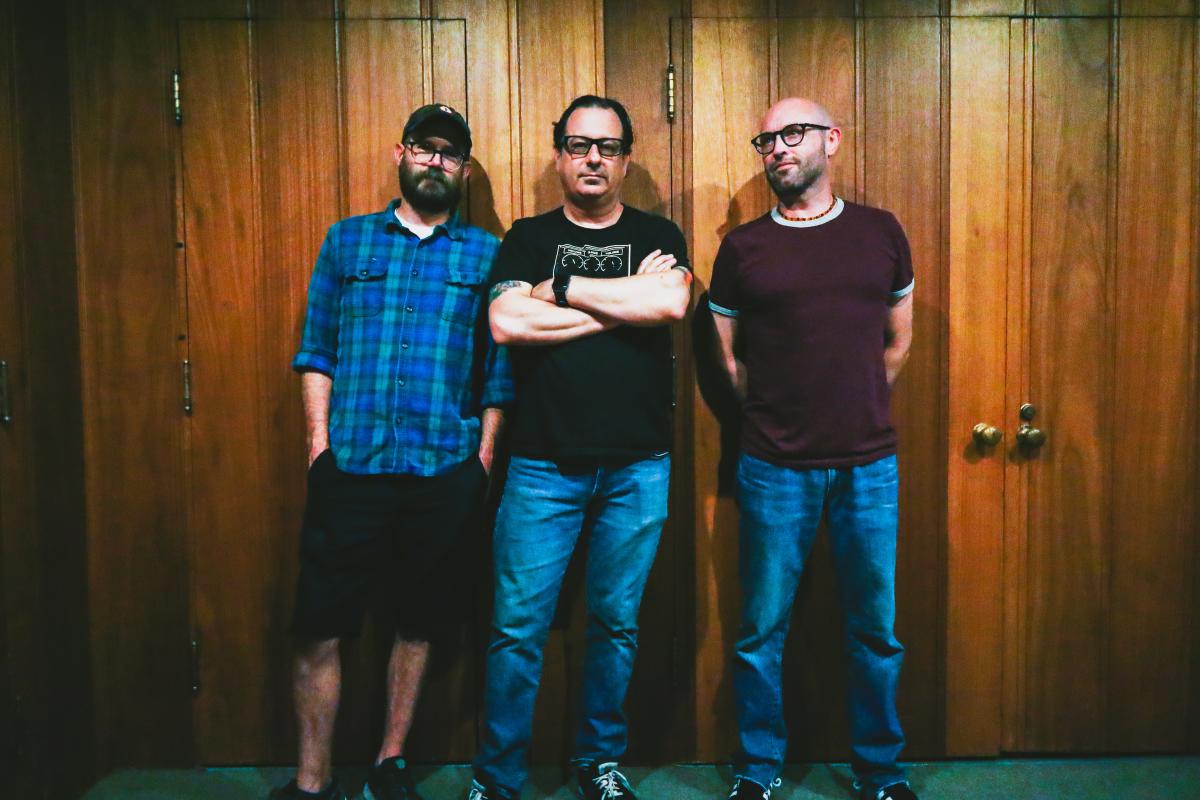 An Interview with Siren Suit

Cincinnati-based, post-hardcore rock trio Siren Suit is to release their 4th album, Weight, this month. Siren Suit, comprised of Dave Cupp (Guitar/Vocals), Kyle Knapp (Bass/Vocals), and Matt Retherford (Drums/Keys), formed in 2016 after the three them of began collaborating while playing in a Bowie tribute band.

Although forming out of a Bowie tribute band, they don't draw much musical inspiration from the icon although he does inspire their passion. The trio's sound is much more inspired by Devo, Fugazi, Ian MacKaye, and Ween and could likely be placed into the post-hardcore, desert rock, stoner rock, or math rock genres. Cupp went on to describe their sound as if "Simon & Garfunkel sang for Fugazi."

Their upcoming project 'Weight' was recorded in Arlington, VA at Inner Ear Studios owned by musician and producer, Don Zientara, most known for his production work with Fugazi. Siren Suit arrived in Arlington on a Friday night and woke up the next day to record their eight-song project in only four hours before heading back to Cincinnati. The record was then mastered by TJ Lipple, who has also done mastering for Fugazi and Bikini Kill. Before making it to Inner Ear, Cupp created many of the record's demos out of his home studio and brought them to Knapp and Retherford to finish, with Knapp also contributing to some of the songwriting of the album.

Cupp contributes much of the group's success to the fact that they can write songs quickly and that they get along well, citing that his favorite nights of the week are the nights they practice together. The trio would love it if they could play more and potentially tour to show off their high-level performance skills and their attention to craft. All three have been playing music since at least their teen years and are deeply passionate about the music they play which shines through when they perform. Some of their favorite originals to perform are "Office Party" off of EP01, "Gods" from Monstrous Chitterings, "Canary" from A Miner's Canary, and "Fuck Around and Find Out" which is to appear on their upcoming project, Weight.

Siren Suit plays MOTR Pub for their free album release show on Saturday, September 23 at 9:00 PM. Siren Suit will be supported by Louise, Dustbin, Feral Friends, and Planchette. To listen to Siren Suit's previous work, visit https://sirensuit.bandcamp.com

SPOTIFY PRE-SAVE the new album HERE!

CHECK OUT this Cincymusic review HERE!

Sarah Sheffer is a student majoring in public relations at the University of Cincinnati and an intern at MOTR Pub and the Woodward Theater. She is president of the Public Relations Student Society of America on campus and hopes to have a career in entertainment post-graduation.