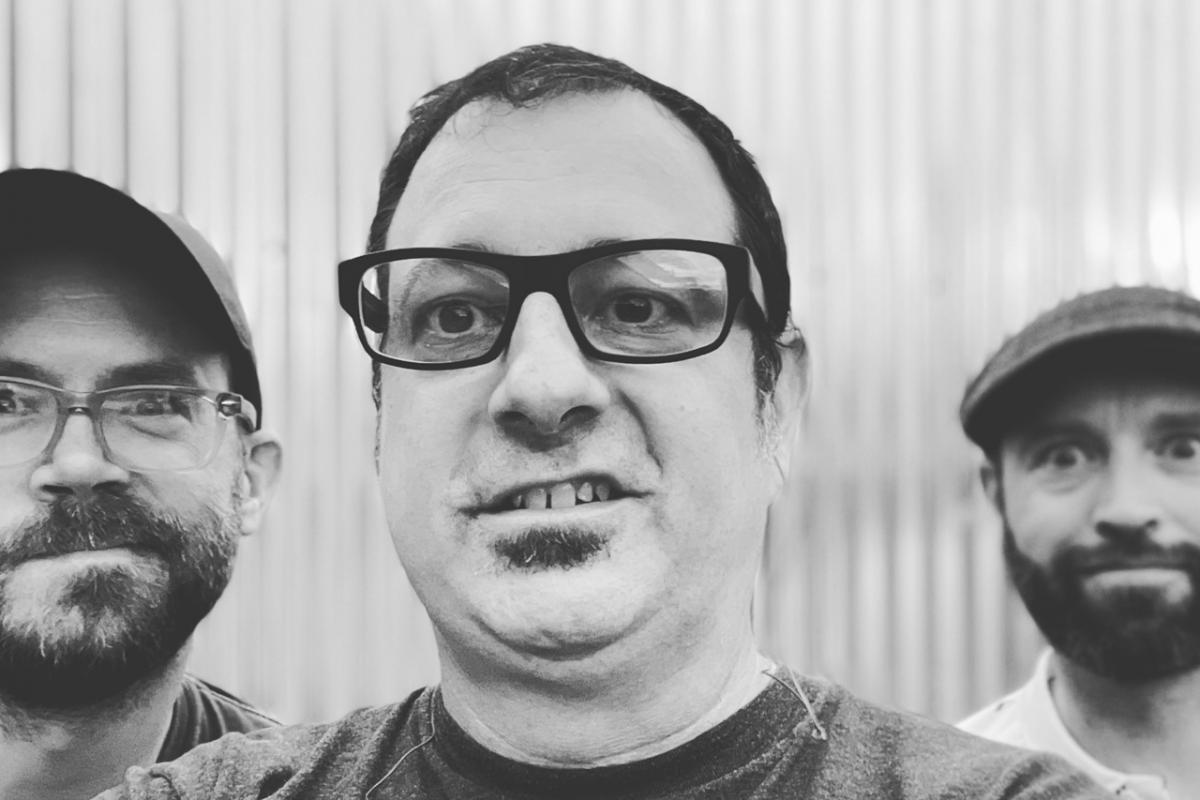 Siren Suit are about to embark on a one-weekend journey to record 8 songs at the legendary
Inner Ear Studio in Arlington, Virginia
in mid February.
The studio was founded in 1970 by Don Zientara in his basement and is known for its association with the Washington, D.C. hardcore scene.
The studio moved to its own building in 1990 and shuttered in 2021 due to the county's purchase of the building. Zientara then decided to re-open the studio in 2022 in the place where it all started. Inner Ear has been the birthing ground of some of the best records from bands like Bad Brains, Minor Threat, Rites Of Spring, Fugazi, The Dismemberment Plan, and Q And Not U.
Siren Suit's Dave Cupp discusses the plan:
"We'll drive to Arlington on Friday, load in and check sounds that night, and then record the "live trio" basic tracks for 8 songs on Saturday. Sunday morning is for coffee, brunch and the drive home. All overdubs will be handled at home and at Candyland Studio w/ Steve Wethington at the console."

About the music:
"These songs continue the tradition of the tight-yet-raw post-hardcore, math-rock trio aesthetic with which we find ourselves most comfortable. However, with this round, we're going extra hard on vocal harmonies, ear-wormy melodies, and some bitchin' riffage. We want to make a heavy, raw, and artful record, but we also want to make music people want to hear again and again."

What's going on February 11th at MOTR Pub?:
"We'll be playing all 8 songs in a row that we plan to record in D.C. + a handful of oldies. We'll be joined by long-time friends Knife The Symphony and Quotah. It's also my birthday."
RIYL: Fugazi, Queen, Devo, Jesus Lizard, Tomahawk, Ween, Van Halen, George Harrison
Here's a video excerpt about Inner Ear of the
Foo Fighters' "Sonic Highways"
docu-series, featuring
Ian McKaye
and
Bad Brains
:
https://www.youtube.com/watch?v=AGzqHtxGhJI
***
Event: Siren Suit studio prep show w/ Knife The Symphony and Quotah
When: Saturday, February 11
Time: 10PM, bar opens at 4PM or Happy Hour
Ages: 21+
Cost: FREE
More about
Siren Suit
:
http://sirensuit.bandcamp.com
https://www.facebook.com/sirensuit
More about
Inner Ear Studio
:
https://www.innerearstudio.com/
More about
Knife The Symphony
:
http://knifethesymphonyband.com
https://www.facebook.com/KnifetheSymphony
More about
Quotah
:
https://www.quotahmusic.com/
https://www.facebook.com/quotahmusic
More about
MOTR Pub
: