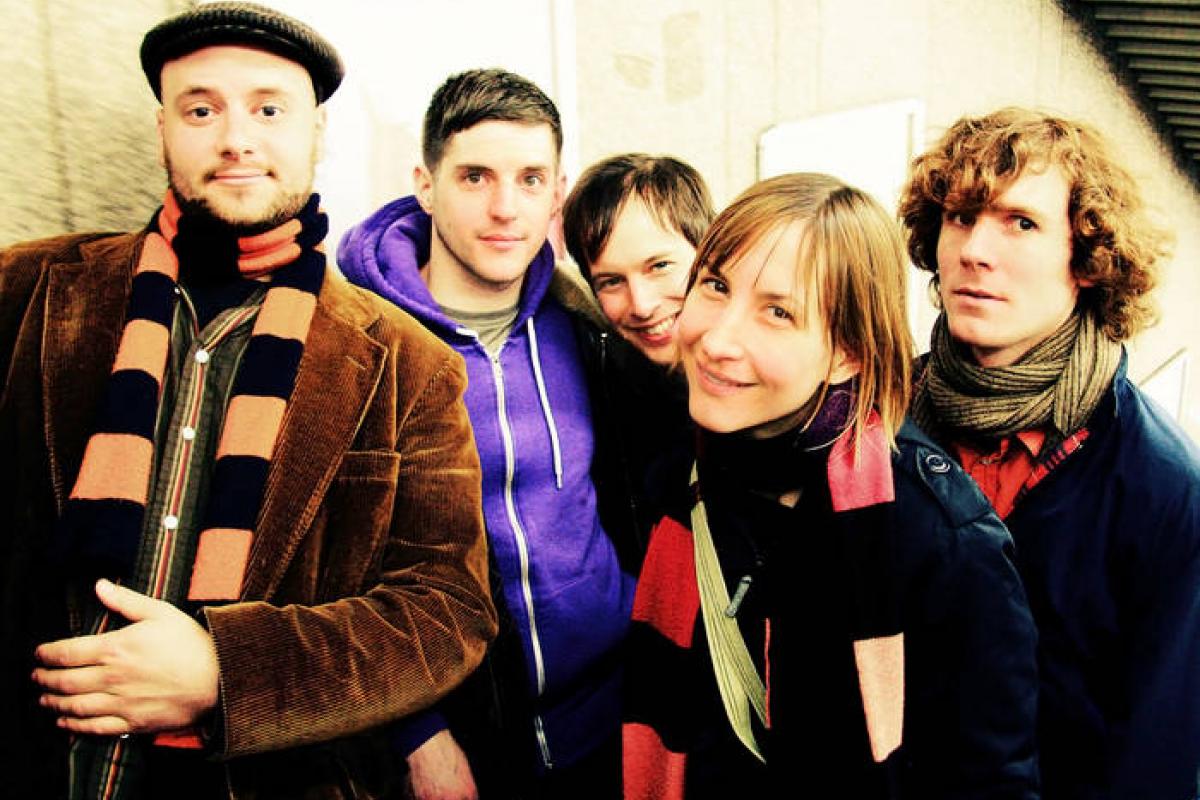 MOTR Pub Presents:

Event: THE LADYBUG TRANSISTOR
Date: FRIDAY, NOVEMBER 10
Times:
Venue: MOTR Pub | 1345 Main St. Cincinnati, OH 45202
Admission: $16.75 advance / $20 day of show
Ages: 21+
Tickets/Information:
https://www.motrpub.com/shows/ladybug-transistor-nyc
Event page: https://www.facebook.com/events/633793011909838
* $2 off any sandwich at MOTR on day of show with proof of purchase *
***
About
THE LADYBUG TRANSISTOR:
The Ladybug Transistor was initially formed in 1995 in Brooklyn, New York by singer and trumpeter Gary Olson initially as a home recording project. After the release of Beverley Atonale (Merge Records, 1997) Ladybug soon evolved into a group with Pittsburgh siblings Jeff and Jennifer Baron (guitar and bass) followed by Sasha Bell (keyboards, flute), San Fadyl (drums) and Julia Rydholm (violin, bass). This lineup recorded their landmark The Albemarle Sound album (dubbed the last great pop album of the century!) released in 1999, followed by Argyle Heir (2001) and the self-titled LP The Ladybug Transistor (2003). The trio of albums all share a refined psychedelic-pop approach that often feature distinctive string and brass arrangements. These years proved to be the most active for the group, touring internationally and recording at a steady pace and occasionally all living under the same roof at Marlborough Farms in Flatbush, Brooklyn. Jeff and Sasha eventually departed to focus on their parallel band The Essex Green, Jennifer formed The Garment District and Olson made his first solo record. San Fadyl passed away in 2007.
In 2019 Gary, Jeff, Jennifer, Sasha and Julia reformed for shows in New York City and Norway to mark the 20th anniversary of The Albemarle Sound. 2023 finds them back on the road with a run of shows this summer and autumn. The set list will highlight songs from 1999 - 2003 along with a few other surprises.
CHECK OUT this official music video for "Always On The Telephone": https://www.youtube.com/watch?v=t11vsO_4f7s
***
More about:
 
THE LADYBUG TRANSISTOR:
https://theladybugtransistor.bandcamp.com
https://www.facebook.com/ladybug.transistor
https://www.mergerecords.com/artist/the_ladybug_transistor