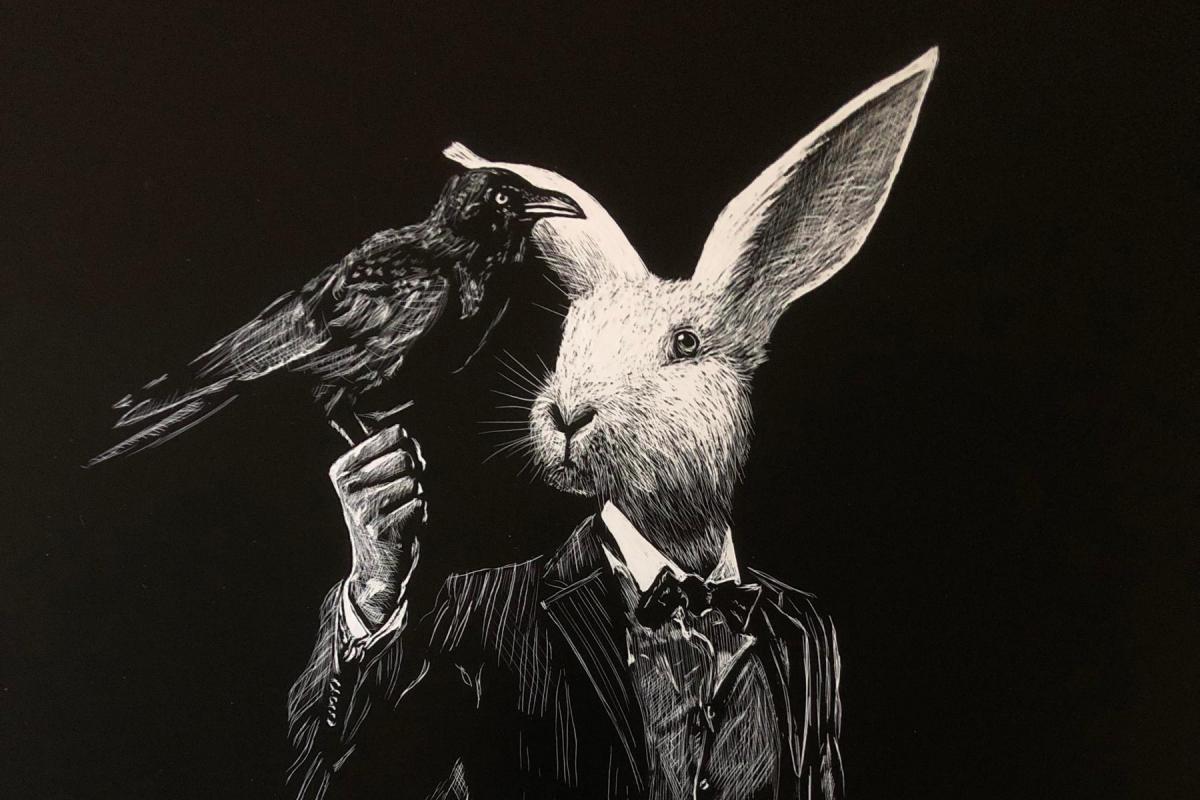 MOTR PUB GALLERY PRESENTS:
Date: Final Friday, May 26, 2023
Venue: MOTR Pub | 1345 Main St. Cincinnati, OH 45202
ZANNA FERREE's artist statement:
This art was inspired by a love of old photographs, wax museums, and fairy tales, along with a lifelong devotion to drawing. I use original, altered, and imagined images in my artwork to invoke an eerie or uncertain vibe. The subjects in my work are often demanding you to attempt to understand their troubled circumstances. I combine these images with a scratchboard technique, which forces the white lines to creep out of the black background to reveal ominous works of art.
Zanna Ferree has attended DAAP at the University of Cincinnati, received a graphics degree from the Art Institute of Cincinnati, studied art education at Cleveland State University, received a Bachelor's in Art Education from Mount St. Joseph University, and recently earned a Master of Education degree in Curriculum and Instruction from Indiana Wesleyan University. She is a high school art educator at Taylor High School in Cleves, Ohio. In her spare time, she enjoys travel, old movies, cats, and craft beer.
$2 OFF any sandwich w/ drink purchase
$2 OFF select drafts and wine