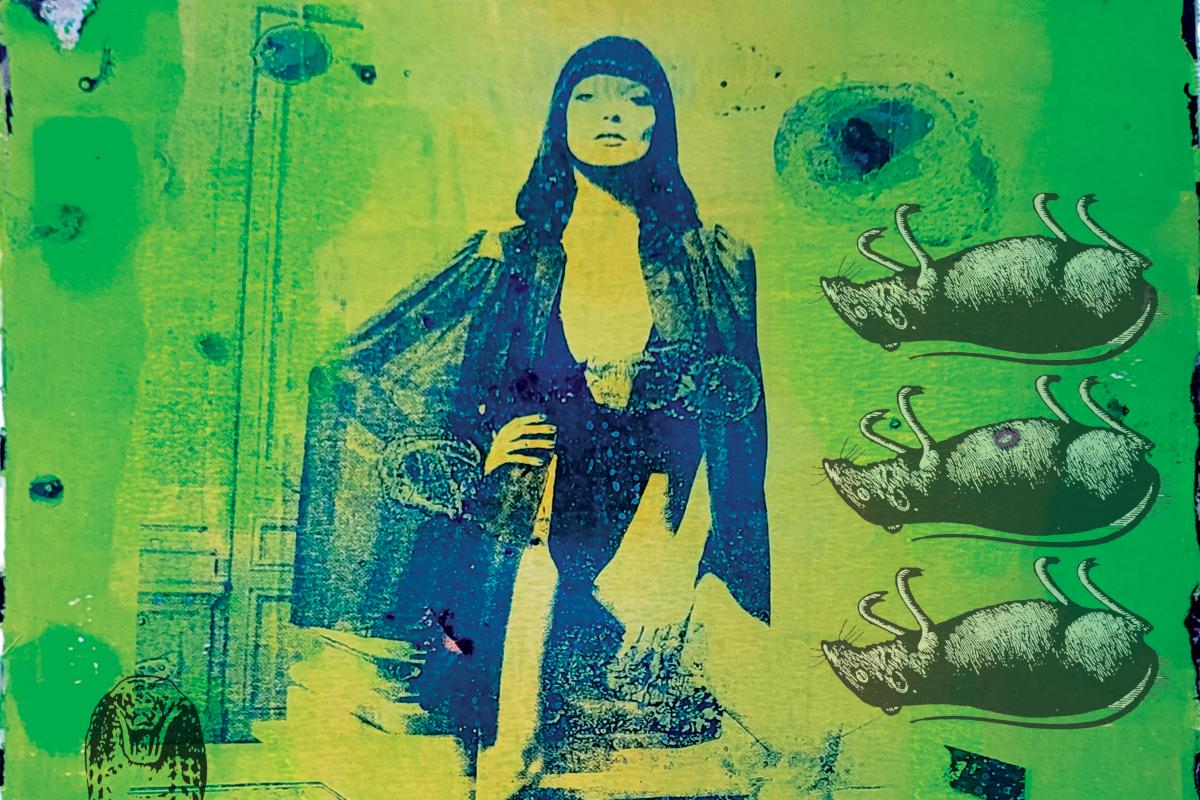 MOTR Pub Presents:

Event: SIREN SUIT "Weight" ALBUM RELEASE
w/ LOUISE, DUSTBIN, FERAL FRIENDS, PLANCHETTE
Date: Saturday, September 23
Times: 9PM show
Bar opens at 4PM for HAPPY HOUR
Venue: MOTR Pub | 1345 Main St. Cincinnati, OH 45202
Admission: FREE
Ages: 21+
Event page: https://www.facebook.com/events/645093700920757


***

Post-hardcore, post-punk, desert-rock hybrid group Siren Suit will be celebrating the self-release of their fourth album Weight at MOTR Pub on Saturday, September 23. The band will be joined by the atmospheric cello work of Planchette (Nora Barton), the riff-rock of Feral Friends, the dark indie-folk/rock of Dustbin (feat. Paige Beller and members of SKRT, Creamboy), and hardcore outfit Louise.

The album was recorded in Arlington, VA at the legendary Inner Ear Studio by Don Zientara (Bad Brains, Minor Threat, Fugazi, Faraquet). Subsequent overdubs and mixing was done by Steve Wethington at Candyland Studio in Dayton, KY. Mastering was completed by TJ Lipple (Pomegranates, Priest, Scream, Teeeth, Bikini Kill).

The album also features guest vocals by Beth Harris (Heartless Bastards, The Hiders) on opener "Samsonite" and the Wussy-inspired "Cleaverish" and Erin Proctor (Eat Sugar, The Tongue & Lips) on the title track. Kate Wakefield of Lung provides cello on the final two tracks "Sleep" and "Fuck Around & Find Out".

Cincinnati-based artist Rachelle Caplan created beautiful imagery for the album cover and insert.
***
About SIREN SUIT:
Founded in 2016 from the ashes of a David Bowie cover band, long standing contributors to the Cincinnati independent music scene Siren Suit create raucous, chaotic, vital post-punk. Sweat soaked and visceral, built on driving bass, jaggedly melodic guitar lines, and dynamic drum work, the band threads a delicate needle of gnarly alt-rock, biting punk rock, and pure rock 'n roll. Featuring original members
Dave Cupp (Old City, Caterpillar Tracks)
on vocals and guitar, bassist/vocalist
Kyle Knapp (The Turkeys, Future Strikes)
, and drummer
Matt Retherford (Royal Holland, Wonky Tonk)
, Siren Suit focuses on constructing tightly packed, frenetic tracks of layered vocals and discordant, frenzied melodies. The slightly unhinged energy found on their recorded works is somehow replicated in their live performances, where the band leaves nothing on the stage at the end of their sets. Following their lauded 2021 record,
Monstrous Chitterings
, the band plans to release their latest full-length album,
Weight
, in September 2023.
RIYL: Fugazi, Devo, Ween, Faraquet, Queens of the Stone Age, and Quicksand
SPOTIFY PRE-SAVE the new album HERE!

CHECK OUT this Cincymusic review HERE!

CHECK OUT this interview w/ Sarah Sheffer at MOTR MEDIA:
https://www.motrpub.com/blog/interview-siren-suit
CHECK OUT this interview w/ Sarah Sheffer from MOTR MEDIA:
https://www.motrpub.com/blog/interview-siren-suit
***

More about:

SIREN SUIT:
https://sirensuit.bandcamp.com/
https://www.facebook.com/sirensuit
https://www.instagram.com/sirensuit/

LOUISE:
https://louisecincy.bandcamp.com/
https://www.instagram.com/louise_cincy/

DUSTBIN:
https://dustbinband.bandcamp.com
https://www.facebook.com/dustbinband
https://www.instagram.com/dustbin.band/

FERAL FRIENDS:
https://frlfrnds.bandcamp.com/
https://www.instagram.com/frlfrnds/


MOTR PUB: http://www.motrpub.com