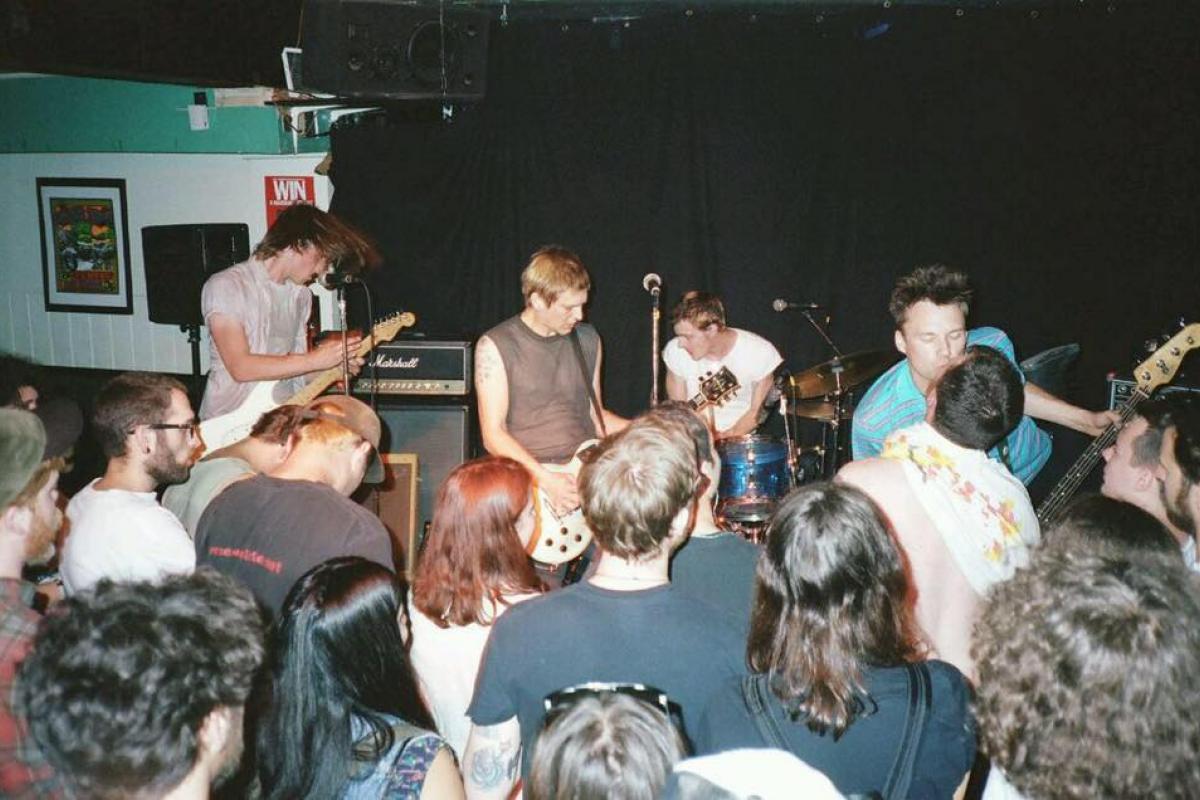 MOTR PRESENTS:

Event: VACATION TOUR LAUNCH w/ LEOPARDO (Switzerland) and WILLIE & THE CIGS
Date: Sunday, September 18, 2022
Time: 7:30 doors, 8:30 show
Venue: MOTR Pub | 1345 Main St. Cincinnati, OH 45202
Admission: $8 advance / $10 day of show
Ages: 18+
Information: http://www.motrpub.com, motrpub@gmail.com
Event page: https://www.facebook.com/events/378697554384617

Tickets: https://www.motrpub.com/shows/vacation-tour-kickoff-w-leopardo-switzerland-and-willie-cigs

About VACATION:

Formed in 2009 in Cincinnati, Vacation is a formidable foursome bringing you a classic, grunge-influenced sound. Comprised of guitarist John Hoffman, drummer John Clooney, vocalist/guitarist Jerri Queen and bassist Evan Wolff, they self-describe their sound as "grit pop." It's an apt description, as their sound is distinctly basement punk with just enough pop influence to keep even non-punk rockers engaged.

Contrary to their placid name, Vacation has been working hard, churning out an impressive number of tracks and LPs over the last decade plus. To complement their relentless production of music, they seem to be on the road nonstop. They're certainly no stranger to owning the stage, but they've opened for some pretty impressive acts as well, including The Breeders, Screaming Females, Black Lips, No Age, and more.

CHECK OUT this official WCPO Lounge Acts performance of "Deflector Head":
https://www.youtube.com/watch?v=sXQS1a3jblc

***

About LEOPARDO:

Leopardo are a five piece group based in the Swiss Alps.
Here is a short description of their 2021 album Malcantone.
Hypnotized by the sacred and magical footage of the June 1, 1974 performance by
Kevin Ayers, John Cale, Brian Eno and Nico in London, Leopardo retreated to their home in the Swiss Alps (not far from the route of Dr. Hofmann's maiden psychedelic bicycle ride) to flesh out their own nonconformist art-punk scramble that became Malcantone, their debut out with Cincinnati's hallowed Feel It Records. - New Commute

***

More about:

VACATION:
Facebook: https://www.facebook.com/vacationohio
Bandcamp: https://vacation.bandcamp.com

LEOPARDO:
Facebook: https://www.facebook.com/leopardomusic
Bandcamp: http://leopardoshallo.bandcamp.com/

WILLIE & THE CIGS:
Instagram: https://www.instagram.com/willieandthecigs/
Bandcamp: https://willieandthecigs.bandcamp.com/


MOTR PUB: http://www.motrpub.com

***

Please include this on your events calendars under "Concerts," "Punk Rock," and "Indie-Rock."